"Human Resources in banking and NBFCs play a vital role as the custodians of talent, culture, and compliance. They bridge the gap between the organization's strategic goals and its people, ensuring a harmonious balance that drives success in the financial sector."
Do you know how much the banking sector contributes to the GDP?
The total contribution of the Indian banking sector to the GDP is about 7.7%. This includes rural and urban banks (private to public sector banks). Here the entire banking department and other staff working to achieve this. Now HR is the only role that hires them and strengthens their human capital value within banking organizations.HR should be updated with latest HR trend to hire relevant workforce.
HR departments are also responsible for identifying and recruiting individuals with the right set of values and skills. Ensuring that the hired workforce is aligned with the organization's goals and ethical standards. By fostering a culture of trust, accountability, and professionalism, HR plays a key role in building a strong and reliable workforce that can thrive in the competitive banking landscape.
Rules and guidelines an HR should know.
In the banking sector, Human Resource professionals get attractive packages and primarily operate from circle, zonal, regional, and head offices.
They play an important role in understanding and adhering to Bipartite Settlement and workmen and officer-related guidelines of agencies and governments. A basic understanding of Labour Law, govt guidelines, and internal bank policies is also necessary. HR is also involved in proceedings in labour court as needed. 13 Laws for HR that help in regulating day-to-day operations.
HR or HRM department daily activities revolve around below areas
Recruitment
Conducting interviews
Designing training modules
Staff planning
Taking care of departmental promotions and transfers
Taking disciplinary actions
Maintaining the records of employees
Let us discuss the various roles that an HR fulfils within the banking sector.
#1. Plan in Advance for Recruitment
With the 'Great Resignation' spree, the banking industry experienced many vacancies. Any bank's HR management team is responsible for analysing future requirements and steadily calibrating recruitment processes.
The financial markets make it difficult for finance companies to keep their employees up-to-date. Now is the time for HR to invest in data visualization and cybersecurity training. They need to create more upward mobility to reduce recruiting and onboarding costs.
They must collaborate to identify skill gaps and design effective recruitment strategies. They have to source, screen, and assess candidates, ensuring necessary expertise and cultural fit. In a highly regulated industry, HR also needs to ensure compliance with legal requirements and background checks to maintain the integrity and credibility of the institution.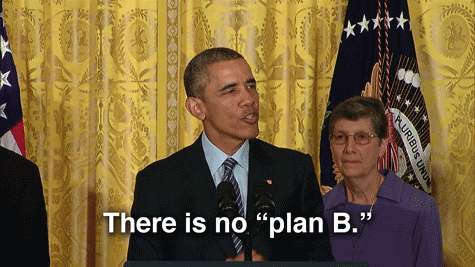 See Mr Barack Obama showcases his incredible focus, dedication, problem-solving abilities, and unwavering confidence towards "Plan A". Let us be inspired by his resolute decision-making and aim to adopt a similar unwavering approach.
#2. Commit To Employee Well-Being
Companies will need to energize campaigns on physical and mental health at a level of intensity.
HR should work to extend support beyond individual employees to their full ecosystem, including employees' families. By introducing such agile working the boons of it may last even after the crisis is over
HR should engage in radical empathy by finding innovative ways for team members to communicate directly with their leaders.
Transparency can minimize anxiety and uncertainty allowing candid communications about workforce decisions.
By committing to diversity and inclusion, the traditional disparities will be addressed that companies have long struggled with. Minorities and women have the lowest promotion rates to leadership positions. As a COVID-19 response, nobody wants to put diversity and inclusion efforts at risk.
#3. Agile Response Teams
Banks faced health and safety concerns for employees, massive changes in demand, and total lockdowns during the pandemic. Now they are they're making choices to reshape their ways of working and organizing. Some of the choices include the following:
Planning – In the rapidly shifting priorities, processes require more support in safeguarding financial operations to protect from cyber-hacking, risks, frauds etc. Along with active monitoring and measurement of the most vulnerable clients, they must have an eye on future workforce needs that accelerate due to rapid digital adoption.
Pliability of delivery- The most pliable HR managers will be those who can best match changing demands, and delivery capability and those who reprioritize human capital as correct. Going with the changes, many banks have set up a variety of workforce options, from different shifts to a combination of full- and part-time positions according to daily demand.
Training- Employees in these institutions now need to engage differently with customers to respond to new shifts and customer demands. The HR needs to quickly skill their team members, explore options and include micro-skilling, reskilling and streamline the hiring process for new talent. Upskilling would also mean using technology to automate more processes to better serve its customers.
Swift ways of work- HR leaders now also consider introducing smaller, cross-functional teams with high independence, such as new product development teams that can accomplish this. This is more helpful in surviving short-term and continued adoptions for better performances in the future.
#4. Reshape Performance Management Incentives
Existing performance management and incentive structures are no longer relevant after the major shifts of 2020. Reimagining has thus become inevitable with emerging challenges and wide uncertainty. Bonuses have to be restructured, performance evaluation methods need to be re-evaluated. However, the new incentives should not involuntarily promote bad behaviour or unethical sales practices as a number of financial institutions faced consequences of sales practice scrutiny in recent years.
Digital skills are also in short supply and will need to be compensated outside the current baselined salary and incentive structure. Without this basic change, the organization with all right intentions may not even be able to start its digital journey. This needs a clear mapping of skills with market expectations.

#5. Maintain Work Culture in the Rapid Changing Environment
Maintaining work culture in the work environment has been a credible challenge. Remote working makes it even worse, therefore the HR leaders need to actively test the critical elements of banking and NBFC culture. The escalation pathways if brought to the leadership's attention, must be communicated effectively and must ensure clear ownership and leadership.
Reinforcing the work culture is therefore very important. Some banks are even trying to reemphasize the role of community/family as a part of the culture. Examples are—virtual take-your-kids-to-work days, virtual team events, or morning huddles with stories of the dinner table etc.
#5. Retaining Top tallents
Talent retention is also a concern of HR. They have to make arrangements to stop the resignations by assessing and analysing the reasons behind the decisions. Again, there is a need to have a record of the retirements planned ahead in order to prepare for recruitment notifications to fill the vacant shoes.
Conclusion
The most significant challenges facing the banking industry today are managing people and managing financial and economic risks at a wider level. It is the Human Resources department's responsibility to find such qualified manpower and place them in the right jobs.
As a bank's day-to-day affairs are handled, the people handling the affairs must keep the customer in mind as well. HR ensures candidates selected for positions in the banks receive adequate training before they begin working, to ensure they are familiar with the nuances of core banking and customer relationship.
Models are built by HR so that they can link workforce management to broader operational decisions. In short, to find out which innovations might help their teams and customers, HR leaders must adapt and learn from the plethora of innovations and experiments applied to ways of working. And most importantly one should be updated with hr trend in the banking industry
The responsibilities of an HR professional in a bank can vary significantly depending on the specific role they hold. HR roles are highly specialized and tailored to the unique needs of different industries. It's important to note that the tasks an HR performs are contingent upon the organization's structure and functions. For instance, an HR Manager in Operations will primarily oversee tasks related to the operational aspects of the organization, in addition to other responsibilities within their Key Result Areas (KRAs). On the other hand, an HR professional specializing in Payroll may be involved in compliance matters to a certain extent, but their main focus is managing payroll processes. Ultimately, the designation of the HR professional is a key determinant of their specific responsibilities and functions within the organization.
The minimum qualification required for a career in HR typically includes a BBA/MBA/PGDBM, or any equivalent degree accredited by the state or central government or any recognized university.
There are several paths one can take to pursue a career as an HR professional, with one of the most common being to attempt the IBPS PO exam. Successful candidates in this exam have the opportunity to secure a job in a bank as an HR. Another way is to persue the courses provided by prominent banks such as HDFC, ICICI, and Axis. These banks are known for providing excellent opportunities for HR professionals. Their colloboratoin with Manipal Global Skill Academy bank programs offers specialized content for graduates. Upon completion of these programs, individuals can join the bank directly and receive training, with the added benefit of internship and job opportunities provided by the bank itself. Official website: https://futurebankers.myamcat.com/
It's crucial to say any specific figure as every bank has different KRAs and salary structures. Also, the salary of an HR professional in a bank depends on the location and level of experience. Here is a general range of salaries offered by banks.
Entry Level HR assistant/coordinator: 3LPA - 6LPA
Mid-Level HR Manager: 8LPA - 15LPA
Senior Level HR Director/Head - 20LPA - 40LPA
Please note that these are approximate figures and may change according to time and geographical boundaries.